Comprehensive 20/20
Home and Commercial Inspections
for the North Oregon Coast.
Done right by an
experienced & trusted inspector.
Purchasing a home can be an overwhelming experience. Phone calls, documents and paperwork with realtors, lenders, and insurance companies. Much less finding the right home for you. And then, how can you be sure that you have found a well-constructed and maintained structure that will be the home for your lifestyle and family? A comprehensive, professional home inspection from Emerald Coast Inspection Services, providing home inspections in Tillamook, Seaside and Lincoln City, is your solution.
Mike Sanderson, Emerald Coast Inspections Owner & Inspector, will provide you and your family accurate information about the condition of the home to make sure you're making an informed decision. Hiring a professional home inspector will give you that assurance to make the best decision and significantly reduce your risk. We will help make the home buying process a bit easier and less stressful.
The inspection will take you from the foundation to the roof. Our inspection will reveal conditions that could help you avoid costly repairs.  We will also address any questions you may have and will distinguish between items that need to be repaired or replaced, areas that may need routine maintenance, and items that may need immediate attention.
Mike Sanderson is licensed by the State of Oregon as a certified home inspector (OCHI# 2020 / CCB# 216023) and we follow the Standards of Practice for the State of Oregon, the American Institute of Inspectors (AII) and InterNACHI. We are bonded and insured. Mike is a member of the American Institute of Inspectors (A.I.I.) and the International Association of Certified Home Inspectors (InterNACHI).

Mike has over 20 years experience with a background in engineering, construction and building maintenance services and is dedicated to ensuring that you have ALL the information you need to make a smart and wise decision on your purchase.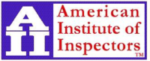 SCHEDULE AN EMERALD COAST HOME INSPECTION TODAY