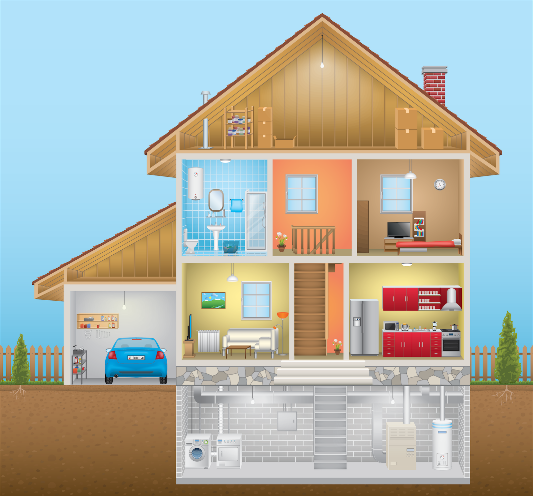 Our Comprehensive 20/20 Home Inspections are detailed, accurate and understandable.
Your home lives like a breathing person. It can have its bad days and good days. It can get "sick" when systems break down, and it can become "temperamental" when there are hidden problems in need of repair. In most cases, you won't know that something is wrong until it breaks or someone is hurt. And as with the human body, a symptom is usually a sign of a bigger problem. If that symptom is not treated or repaired, symptoms may worsen and lead to bigger problems down the road.
It's important to keep things in perspective… Most homes have conditions that need attention. The question is, what and how serious are these conditions? We will answer these questions and review possible solutions so that you can make an informed decision before purchasing a home.
Accordingly, inspections are performed with a systematic approach, breaking down the house as a whole into systems and components. When the inspection is completed, we systematically write inspection report that details our findings. Once the report is compiled, it can be emailed or printed. 
Our Home Inspections evaluate the following Building Systems, Components and Equipment:
Attic/Venting/Insulation
Access to attic
Structural supports
Roof backings and Ceiling joists
Flashing and Insulation (visible attic only)
Ventilation
Whole house fan (if present)
Evidence of water penetration
Basement
Accessible foundation and floor (if present)
Crawl area and ventilation
Windows
Load bearing girders
Support columns
Sill, sub floor and floor joists
Interior chimney
Bulkhead/walkout
Check for evidence of wood destroying insects
Inspect for water penetration, past or present
Cooling
Compressor Evaporator unit
Service line
Condenser drain
Temperature at service line
Electric disconnect
Compressor slab
Heating
Exposed flue and damper from heat plant
Burner
Fire box liner
Boiler
Circulator pump (if present)
Zone valve and pipes
Furnace, circulator fan and filter
Duct work (in basement / crawl space / attic)
Thermostats
Electric
Accessible wiring
Fuses and circuit breakers
Service panel box
Junction box covers
Switch plate covers
Exterior
Condition of the roof surface
Exterior chimney
Exterior siding
Exterior trim
Exposed gutters and downspouts
Foundations and sills
Yard drainage and landscape
Basement entrance
Window wells
Exterior outlets and lighting
Any evidence of wood destroying insects
Grading
Exterior and interior of garage, decks, porches, walkways and driveways
Retaining walls within ten feet of the dwelling
Garage
Structural inspection of accessible foundation, floor, walls and sills
Complete inspection of doors including operation of garage door and saftey devices
Fume barrier and fire door
Fire grade sheetrock
Roof
Inspect for evidence of wood destroying insects
Interior
Doors
Fireplace/wood stove
Stairway and handrail
Halls
Skylight
Bathroom and fixtures
Kitchen and fixtures
Appliances: stove, garbage disposal, dishwasher
Ceilings, windows, walls, floors, doors, electrical outlets, accessible heat sources in every room
Plumbing
Supply and waste systems
Visual condition of accessible feed lines and connections within structure
Visual condition of accessible waste lines/connections within structure
Main vent stack
Accessible well equipment
Laundry tub
Washer/dryer connections
Water heater
Interior sewerage ejector pump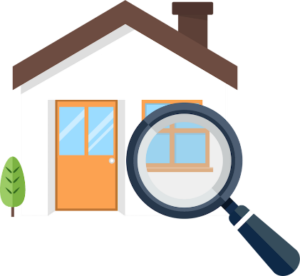 Emerald Coast Re-Inspections at your request
Once you've requested repairs on an issue, how can you be sure the defect has been properly corrected? In many cases, you can't. After your seller has addressed your requests, Emerald Coast will happily come out to re-inspect any areas of concern that our own initial inspection identified. Call us at 503.812.1616 or fill out the form on the Contact Us page
Protect you home investment with a Comprehesive 20/20 Home Inspection
The decision to buy a home is a thrilling step to take. It can also be one of the most stressful times in your life. At Emerald Coast Inspection Services, we understand the demanding nature of your home-buying experience and are here to support you.
As your real estate agent will tell you, a professional home inspection is an essential part of the buying process.
Our goal is to empower you with the knowledge you need to make the right decisions. This means not only alerting you to potential concerns, but also spending the time to help you understand how minor or serious they are, and how to address them moving forward.
Whatever your home inspection needs, we would be honored to help you protect the major investment you call—or are about to call—home. Don't risk buying a home without knowing everything you can about the condition of your property.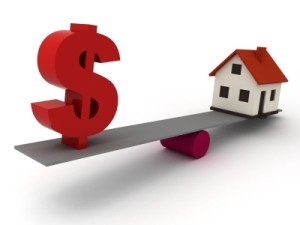 SCHEDULE A PROPERTY INSPECTION TODAY!