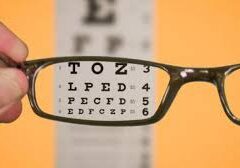 Our 20/20 Vision
Emerald Coast Inspection Services strives to provide the highest quality and most comprehensive 20/20 home & building inspections to remove stress from the real estate purchasing experience.

We pledge to provide you with the best information on the condition of the property in a detailed, understandable report so that you can be assured of the condition of your investment.


Mike Sanderson
Owner / Inspector / Engineer
The beauty and breeze of the North Oregon Coast drew Mike and his family to the peaceful coastal waters and mountains. Mike brings his extensive experience with buildings and structures to evaluate the condition of the home or business property

Mike has over 25 years experience within the building construction, maintenance and management industry including:
consulting engineering firms,

student housing,

retirement living centers,

intercollegiate athletics (Go Ducks! - though we like the Beavers too),

call centers and

high technology companies.
Mike knows building structures and their systems. He takes a personal interest in the home or building you are considering purchasing and will provide you with the best inspection and report possible so that you can make an informed decision.
Engineer and Home Inspector
Does your Inspector need to be an engineer? Unfortunately, In the state of Oregon, not even a Bachelors Degree is required to be a home inspector. Mike not only has a Bachelors Degree in Engineering from Kansas State University but is also an experienced engineer!

Fortunately for you, Mike has the highest qualifications in the home inspection industry.

Mike has certificates for home inspections and structural pest & dry rot inspections from Certified Inspection Training LLC in Klammath Falls. He is also a Certified Residential Thermographer with training from Monroe Infrared.
He is licensed in the State of Oregon as Certified Home Inspector (OCHI# 2020) and holds a Contractors License (CCB# 216023).
With his expertise and training in home inspections and his experience with building structures and systems, Mike uses his perspective and inquisitiveness as an engineer to evaluate your property like no one else can.

We take the time to get to know your home.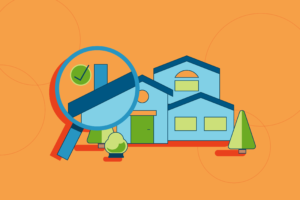 When most of us buy a home, we will spend 15 minutes - or maybe half an hour - walking through it. And then we decide this is the house for us . . . for a lifetime! Is that enough? That's why you need Emerald Coast Inspection Services to look at your property from top to bottom, inside and out. So you can buy with confidence. It is our belief that the more you know about the condition of the property that your purchasing, the better you are able to make the best decision for your future.
When Emerald Coast performs an inspection we are working for you. We are independent of all other parties involved in your real estate transaction including your real estate agent. We provide you with the information so you can have confidence in your decision. For a lifetime of living good.
Home Inspection Professional Organizations
Mike is a member of the American Institute of Inspectors (AII) and is the Vice President on the Board of Directors.

SCHEDULE A PROPERTY INSPECTION TODAY